History of Emory United Methodist Church
Serving our Lord and Community since 1837.
Located high on a hill in historic Ellicott City, sits Emory United Methodist Church where faith, community and history run as deep as the granite outcropping its build upon. Where the services are as inspiring as the light streaming through our glorious sunflower stained glass window.
We are Emory United Methodist Church- a close knit church family that believes Christian faith is revealed in Scripture, illuminated by tradition, brought to life in personal experience,and confirmed by reason.
A place where you are always welcome. We invite you to come and visit.
Originally The Methodist Episcopal Church of Emory Chapel at Ellicott Mills. The history of Emory United Methodist Church begins with its founding on November 27, 1837 at a gathering in Union Meeting House adjacent to the mill in Oella. There, a group of citizens met to elect the first nine trustees of Emory Chapel in Ellicott Mills in Ann Arundel County for the purpose of organizing a Methodist Episcopal Church. (Howard County did not come into existence until 1851)
Before voting, they agreed that the "trustees were to be white males at least 21 years of age, being members of Emory Chapel for at least 12 months, and who lived within eight miles of Emory Chapel in Ellicott Mills." With those guidelines in mind, John Forest,Isaiah Mercer, James Martin, William Fort, Joshua H. Hynes, William Hughes,David Emmert, William I. Timanus and Thomas Jenkins were elected as the first trustees of the church.
Less than two months later, the church's first pastor, Reverend Richard Brown of the Ellicott's Mills, Patapsco Circuit penned an article about Emory's founding in the "The Christian Advocate & Journal" on January 12, 1838 which read:
At Ellicott's Mills, about eighty have been adopted into the family of Christ – the Church has been graciously revived, and at this time,many humble penitents are inquiring 'what they shall do to be saved.' In this flourishing village with her several thousands of population, we have erected accommodious chapel, on a lot of land given to the church by Samuel Ellicott,Esq., the value of which is estimated at $1,000. The edifice is of fine granite, 50 by 65 feet, three stories high. The foundation is on a rock, and thee basement story is from 50 to 120 feet above a large portion of the village- a more beautiful site is seldom to be seen."
The consecratory services were performed by Bishop Waugh, whose introductory lesson was the 48th Psalm. This selection was a very happy one;and appeared strikingly so, when the bishop read 'Beautiful for the situation the joy of the whole earth, is Mount Zion on the sides of the north' – the site and appearance of the building giving it an appropriateness which but few, if any,chapels in the widespread continent of America can claim."
Historical Timeline
November 27, 1837 – Founding of Methodist Episcopal Church of Emory Chapel at Ellicott's Mills
1838 – Tobacco use in church was discouraged – but not enforced. Sand boxes for tobacco juice under men's side pews were used until 1887.
1841– Church construction completed at a total cost of $6,681 and named for the late Bishop John Emory.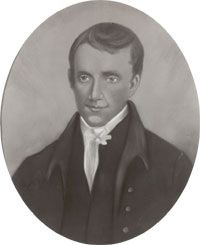 August 5th, 1843 – The Trustees authorized the building of a "Privy" on the church lot for the use of the primary school.
December 29th, 1843 – It was agreed that males and females could come in and out at the same door. (Previously they went in through the two separate front doors.)
Circa 1847 – Sunday School Class of Emory Methodist Church Appliqued Album Quilt made/presented to retiring minister, Isaiah Mercer (1781 – 1857) – herringbone and shell quilting, sized 103″ by 98″ using red and green roller-printed cottons on white cotton ground with white cotton backing. Now part of the Howard County Historical Society Museum collection.
March 2, 1855 – The Board received a copy of the original deed in which Samuel Ellicott donated the land for the church. It is recorded in Liber WSG No 22 folio 595 (or 598) in the land records of Anne Arundel County. This deed was to be recorded by the Clerk of Howard County Court (Howard County had been organized in 1851).
June 11, 1887A committee was appointed to get information with reference to rebuilding and remodeling the church.
Prominent Baltimore architect and Ellicott Mills' native son, Francis E. Davis (b. 1839- d. 1921) of Davis & Davis was chosen to restyle the original church design. In addition to Emory, the prolific Mr.Davis designed nearly 150 other structures including five Baltimore city fire stations, five courthouses, nearly two dozen schools and over fifty churches. Over 40% of his buildings are still standing with ten of them listed on the National Register of Historic Places including the stately James E. Hooper House in Baltimore City.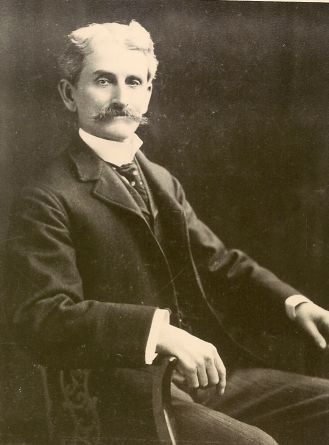 August 1, 1887 – The board authorized the spending of $3,500 for repairs and remodeling after making some alterations in the original specifications which would have cost $4,765. Contract awarded to C.W. Grimes.
September 6, 1887 – The board decided on tin shingles and that they would dispense with the belfry "in consideration of so much more necessary expenses." Large stained glass windows at front and back of the church designed by William J. Robinson, Superintendent of the Sunday School. Window above pulpit resembles a sunflower. In early 20th century church was known as "The Sunflower Church."
1887 – Present pews installed and men and women permitted to sit together instead of on separate sides of the church.
May 21, 1892 – The board approved putting in electric lights as soon as the money was collected.
June 5, 1896 – A committee was appointed to "ascertain the cost of putting in piping and the supply of water."
1907 – For Emory's 70th Anniversary a Moeller Pipe Organ was built and installed.
April 18, 1914 – Board agreed to purchase the lot adjoining the parsonage. Lot purchased on April 19 for $405. June 25, 1926, the Kinsey property adjoining the church was purchased at auction for $2,980.
1937 – 100th Anniversary. Church Interior redecorated and first of current stained glass memorial windows installed.
June 11, 1939 – Board discusses the installation of toilets in the church. March 23, 1941 The Ladies Aid asked permission to install a toilet in the parsonage. March 17, 1946 Purchase of the McGill property next to the church was discusses and it was agreed to offer $8,250 for the property which was "$50 higher than the offer of Rev. Wilson of the Pentecostal Church."
May 25, 1947 – The pipe organ was rebuilt by the M.P. Moller Inc. at a cost of $3,033.35.
July 3, 194 – Board approved a contract to install two powder rooms in the rear of the Sunday School.
October 29, 1950 – Steam table, hot water heater and sink installed in kitchen.
March 8, 1965 – Board approved the placing of a mortgage against the educational building toward the purchase of 38 Autumn Hill Drive as a parsonage.
August 29, 1965 – Rev. Robert E. Mitzel led consecration services of the new educational building.
December 9, 1974 – The board passed a motion that the term "per white males" be deleted from the charter.
October 27, 1975 – Virginia Peddicord – first woman – elected to board of trustees.
Source: Excerpts from a summary of the minutes of the Board of Trustees of Emory Church 1837-1976 — transcribed/compiled by Rev. Robert E. Mitzel
Past Pastors
Richard Brown 1837-1839
William E. Coffin 1839 – 1841
T.H. W. Monroe 1841-1843
George Eggleson 1843-1845
Aquilla A. Reese 1845-1847
Oliver Ege 1847-1848
Solomon McMullen 1858-1850
S. Hillebrand 1850-1852
John Guyer 1852-1854
William H. Wilson 1854-1855
A.A. Eskridge 1855-1859
Charles A. Reid 1859-1861
Mayberry Goheen 1861-1864
Henry C. Westwood 1864-1866
William W. Walsh 1866-1867
J.W. Cornelius 1867-1869
C.H. Savidge 1869-1870
E.H. Smith 1870-1871
William M. Osborne 1871-1873
C.C. Cronin 1873-1876
T.A. Morgan 1876-1878
J.H.M. Lemon 1878-1879
William Gill 1879-1881
T. Marshall West 1881-1883
Ezekiel Richardson 1883-1886
R.R. Murphy 1886-1888
Henry Baker 1888- 1890
J.H. Marsh 1890-1892
D.M. Browning 1892-1896
William A. Carroll 1896-1898
William Rogers 1898-1900
Thomas Wood 1900-1906
Vernon N. Ridgely 1906-1912
J.E. Kemp Horn, Assistant
W.W. Van Arsdale 1912-1914
J. Edward Snyder 1914-1919
William E. Harrison 1919-1922
D.M. Dibble 1922-1925
Edward N. Parrish 1925-1928
Allan F. Poore 1928-1929
Harry D. Stewart 1929-1935
T.M. Dickey 1935-1937
Allen B.L. Fisher 1937-1943
C.L. Beard 1943-1947
Emmett Spencer 1947-1954
Russell Sapp 1954- 1961
Robert E. Mitzel 1961-1972
Robert E. Farless 1972-1975
Robert J. Fringo 1975- 1983
David S. Cooney 1983 ? 1987
Stephen P. Bryant 1987-1997
L. Katherine Moore 1997 – 2009
Cathy Vitek 2010 – 2015
Samuel Moore 2016 – current